VIDEO: Mark Ryden talks about making The Dangerous frame
August 3, 2018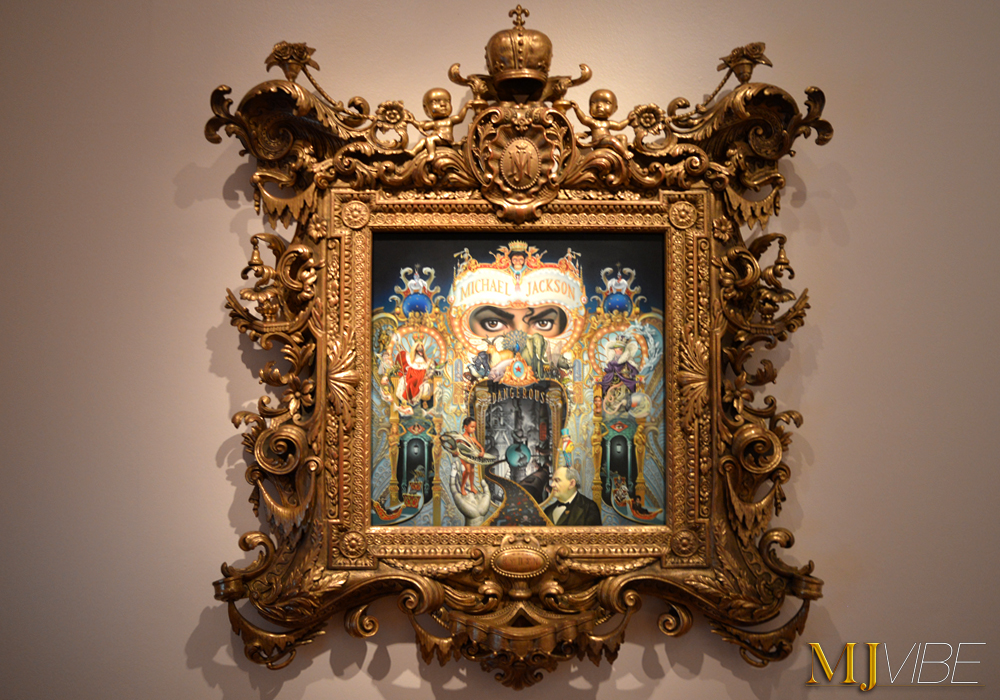 Following up Mark Ryden's
sketches shared on July 11
, Mark just posted a video showing how the new frame for the Dangerous album cover painting was made.
From the drawing, the wood carving, the gold leaves covering the frame and mounting the painting on the frame. The full details in this amazing video:
In Anlehnung an Mark Rydens am 11. Juli veröffentlichte Skizzen hat Mark gerade ein Video veröffentlicht, das zeigt, wie der neue Rahmen für das Coveralbum Dangerous entstanden ist.
Aus der Zeichnung die Holzschnitzerei, die goldenen Blätter über dem Rahmen und die Montage des Gemäldes auf dem Rahmen. Die vollständigen Details in diesem erstaunlichen Video:
More information about "Michael Jackson: On the Wall" Exhibition at the National Portrait Gallery in London, UK:
BOOK TICKETS HERE
Opening Thursday 28 June 2018
Open daily 10:00-18:00. Open late Thursday and Friday until 21:00.
Wolfson and Lerner Galleries
National Portrait Gallery, St Martin's Place, London, WC2H 0HE
| | |
| --- | --- |
| | Tickets with donation from £17.50 – £22Tickets without donation from £15.50 – £20 |
The exhibition runs from June 28th, through October 21st, 2018. The show then travels to:
Paris Grand Palais, Paris, France, Nov 23, 2018 – Feb 14, 2019
Bundeskunsthalle, Bonn, Germany, March 22 - July 14, 2019
EMMA Espoo Museum of Modern Art, Espoo, Finland, August, 2019
SOURCE:
Mark Ryden Faceboo
k / Photo of the real deal:
Pez Jax
mjvibe.com/video-mark-ryden-ta…king-the-dangerous-frame/